PCG includes an admin portal with each generated website which is ready to use with following features.
User Management
Security Management
Web analytic
Cache Management
Email Management
User Management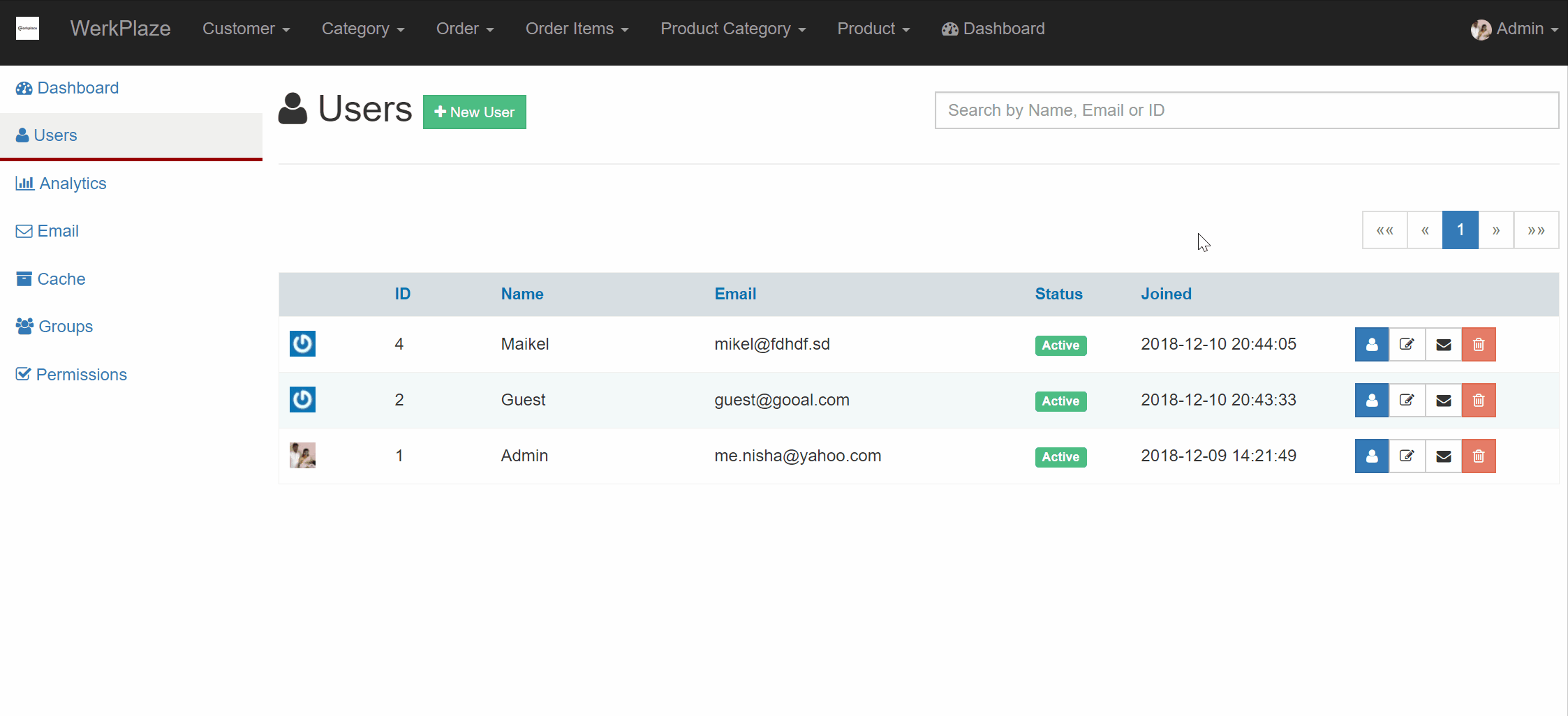 PCG generated wesites support web signup and oAuth 2 authentications. The user records are stored in the user table. The admin portal has a user management module. Using the user management module you can
Easily locate a user by searching in the AJAX based grid editor.
contact individually by email
block / unblock the user
view the visits history and page navigation history by entering the user id in the analytic search
modify the user groups to grant or revoke permissions
Email Management
Email management in the admin portal has the following features
Find an email
Resend an email
Resend an email after editing it
Send an email immediatly which is waiting in the email queue
Analytics Module
Analytics module provide you the visit and hit details of all the users including search engines. Analytic module provide a page by page navigation for each visits and visits are linked to previous visits when available. Also the analytic module is integrated with user module, so it is easy to find all the visits and navigation of your registered users.
How to view a user's visits and page navigation in the admin dashboard?
Manage Security
Using the security module easily you can create user groups (roles) and assign permissions to them. After the the group can be added to the users for grating the permissions available through the group. Once user can belong to many groups.
Back to academy home